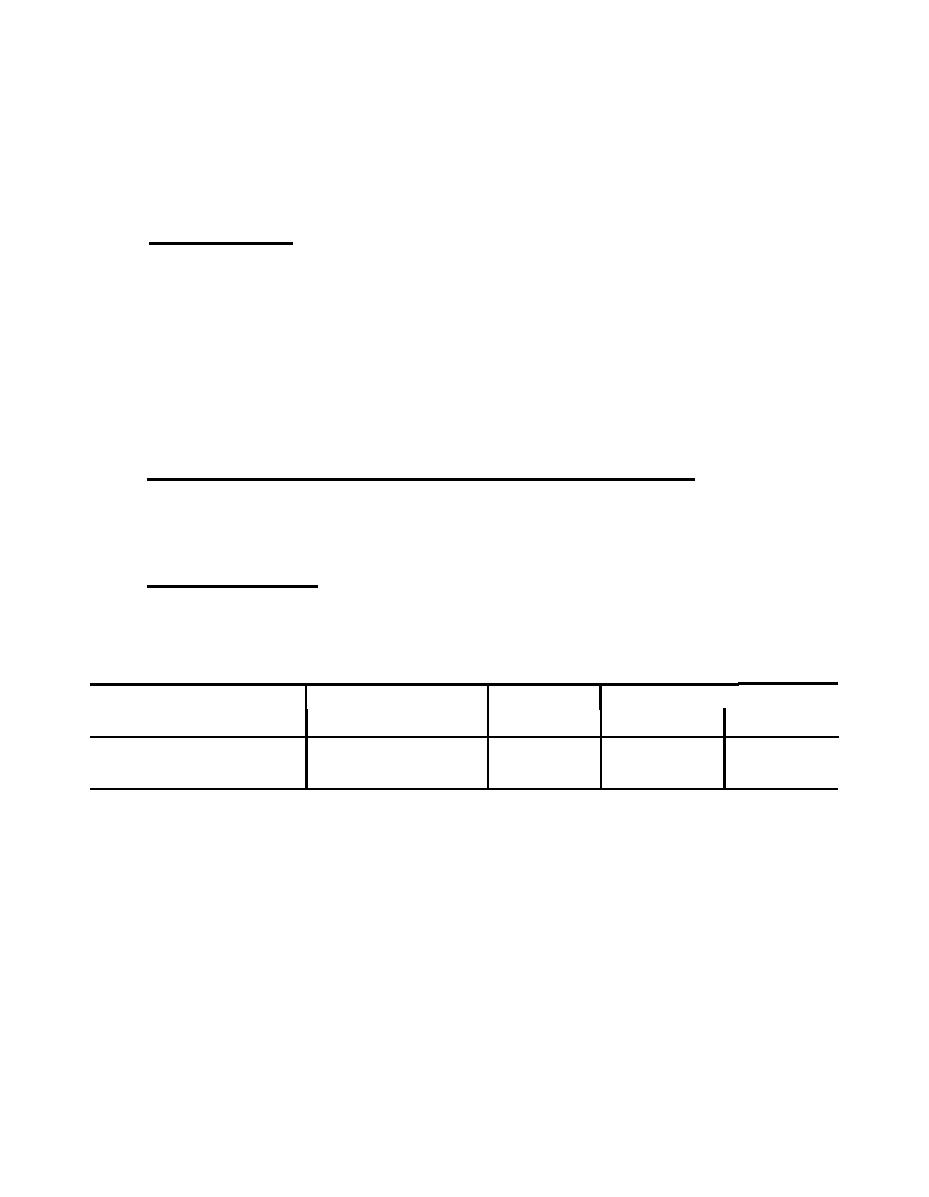 The purpose of these instructions is to provide a procedure for conversion of
both front and spare tires to 12:00 X 20, 16 PLY. Also to install a modified
hub that will accept rims used with 16 ply tires.
This modification is classified as LIMITED URGENT.
E q u i p m e n t in Use.
(Includes equipment in supply or maintenance activities
w i l l be modified as soon as possible but no later than the scheduled comple-
E q u i p m e n t in use may

continue

to be operated for a
t i o n date of

this

MWO.
s p e c i f i c l i m i t e d p e r i o d o f t i m e , not to exceed 120 days, provided that normal
o p e r a t i n g

precautions

and the maximum highway speed is

restricted

to 30 mph
E q u i p m e n t not modified within the 120 day compliance period will not be
o p e r a t e d until this MWO is applied. A f t e r expiration of MWO completion date,
such

equipment

will

be

reported

as NORM/NOT READY in

accordance

with

AR 220-1
E q u i p m e n t in Wholesale Depot Supply or
Maintenance

Activities.

Serviceable
equipment in Depot Supply or Maintenance
will be modified prior to issue but
not later than the completion date of this
MWO. The modification w i l l b e
applied to unserviceable equipment at the
t i m e o f s c h e d u l e d d e p o t o v e r h a u l or
LIMITED URGENT MWO

will

be

applied

prior

to e x p i r a t i o n
Issue of unmodified stock is prohibited.
END

ITEM

OR

SYSTEM

TO BE

MODIFIED.
End

Item

or

System

to be

Modified
MODULES

(Components,

Assemblies,

Subassemblies,

Boards,

and

Cards)

TO BE
A modified hub P/N 12300683

will

be

supplied

with the Model M819
Truck Tractor Wrecker 5 Ton front wheel hub modification

kit