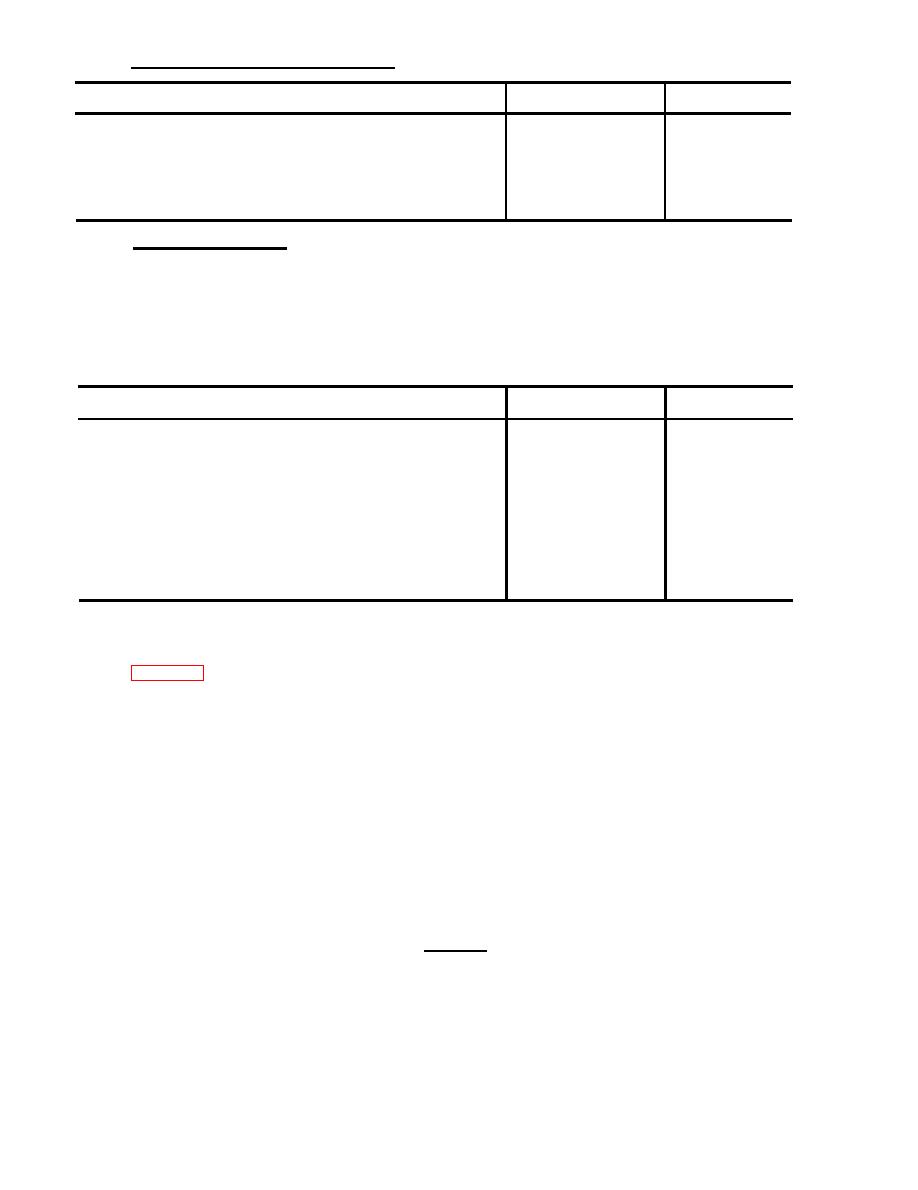 c. Bulk and Consumable Materials.
Solvent, Dry Cleaning SD-2. Federal
G r e a s e , Automotive and Artillery Type GAA.
A l l material removed and not reused should be returned to

stock

fund for
disposition in accordance with AR755-1.
SPECIAL

TOOLS;

JIGS,

TEST

MEASUREMENT

AND

DIAGNOSTIC

EQUIPMENT

(TMDE)

AND
Wrench,

Bearing

Nut

Wheel
W r e n c h , Torque, 150 pound feet capacity
Check contents of modification

kits

to assure completeness in accordance with
Remove left and right front wheel assemblies from truck. Refer to
R e m o v e spare

tire

and wheel

assembly

from

truck.
R e m o v e front hubs and brake drum

assemblies.

Refer to TM 9-2320-260-20-3-2.
I n s t a l l new hub assembly P/N 12300683 in left and right brake drum assemblies
(1) Disassemble left and right front hub and brake drum assemblies. Refer to
Protect threads on studs with lug nuts. Striking stud threads
will cause damage to studs.